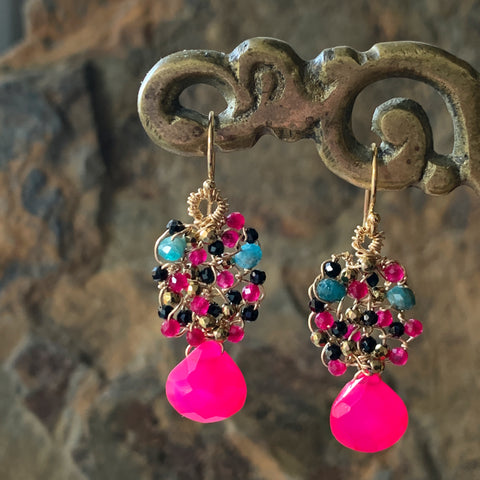 Emphatically statement, hot pink chalcedony bright and loud in a bed of more pink, with black spinel, blue apatite, and gold hematine, 14K gold filled hook earrings, 1.25 inches.
Pink Chalcedony:
inner harmony, self-love, confidence, enthusiasm
Black Spinel: grounding, focus
Apatite: motivation, synchronicity, connection
Your Dancing Amulets will arrive in an enchanted box with the above description of their magic printed on parchment paper.
Be well, be wild, bewitched!
Cast a spell with your DANCING AMULETS
Related Products
---